Tactix of Houston
8799 North Loop East, Suite 270
Houston, Tx 77029
Houston@TactixGroup.com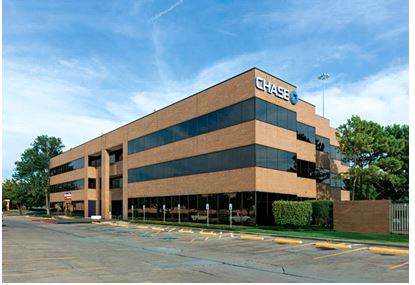 From Beaumont
From Beaumont before reaching the downtown area of Houston, travel I-10W to I-610 North (exit 775A), then take McCarty(Exit 24A). Follow to address 8700 N Loop E Service Rd. on the right. Parking is behind the building and accessible from two side streets surrounding the building (Chase Bank sign on Building). At the corner of CityPark Loop after McCarty(I-90) intersection.
From Katy or San Antonio:
Travel I-10 East to I-45S to I-610E, follow 610 an then exit 24 McCarty. Follow past two roads and building is on the right at the corner of CityPark Loop.
From South of Houston or Galveston area:
I-45 North to I610 N/E (exit 51) follow I-610 then exit 24A. Follow past two roads and building is on the right at the corner of Citypark Loop
From Austin:
follow 290East to I610N to I45S exit Downtown ; then Merge onto I-610E, follow and exit 24 McCarty Rd., on access road, the building is on the Right (Chase Bank Building) at the corner of CityPark Loop.
Our Tactix of Houston office opened in September 2015. We are located on the North East side of the Houston area just off I-610 East (exit 24). Our building has a Chase Bank sign on the building. 
We recommend looking at Google Maps where the Chase bank is noted on their maps. Mapquest doesn't come up with correct address. Most GPS systems will get you to our address correctly. It is easy to find. Some GPS system take you to the West side for some reason, so be sure you are going to the N/E side of Houston.
Entrance to Suite 270
At the entrance is the proctor area. There is a bathroom next to that and a break room that we can use for a private accommodation room (reservations required) next to that. The two large rooms (15 workstations) are separated by a closet and hallway. Each PC has 36" of personal space per person. Counter top are designed for testers to sit and face the walls for testing. Our table top space wraps around each testing room.
We monitor each testing room by cameras and we record all day long. The private room is used by appointment only and at extra cost for private testing sessions. We can process registrations for Pearson Vue testing and Certiport testing. Just call our office and talk with the proctor. Other testing clients handle all the registrations directly and we receive notice of your appointment with us.
To verify times just call our office, hours are sometimes modified for special events or for special testing needs or training events. All certification and pre-employment testing is by appointment.